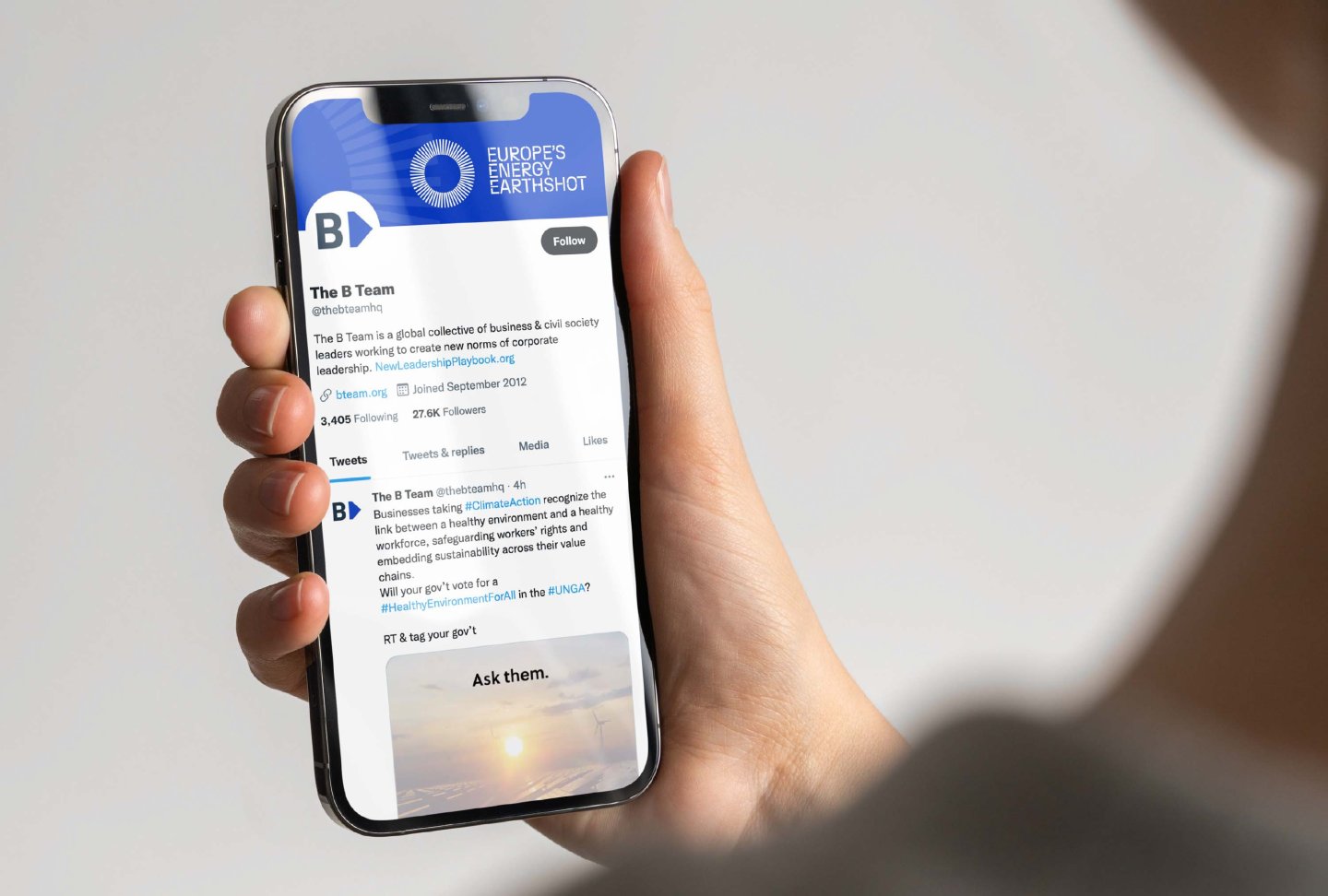 Europe's Energy Earthshot was a unique online event, put together by The B-Team – a global collective of business and political leaders, driving a better way of doing business for people and planet.
The B-Team has the experience and influence to drive significant worldwide change.
The Earthshot convened stakeholders from across 50 countries in a three-day design process in late October 2022.
Participants from every sector gathered virtually to dream and co-design 'prototypes' fit to catalyse Europe's energy transformation.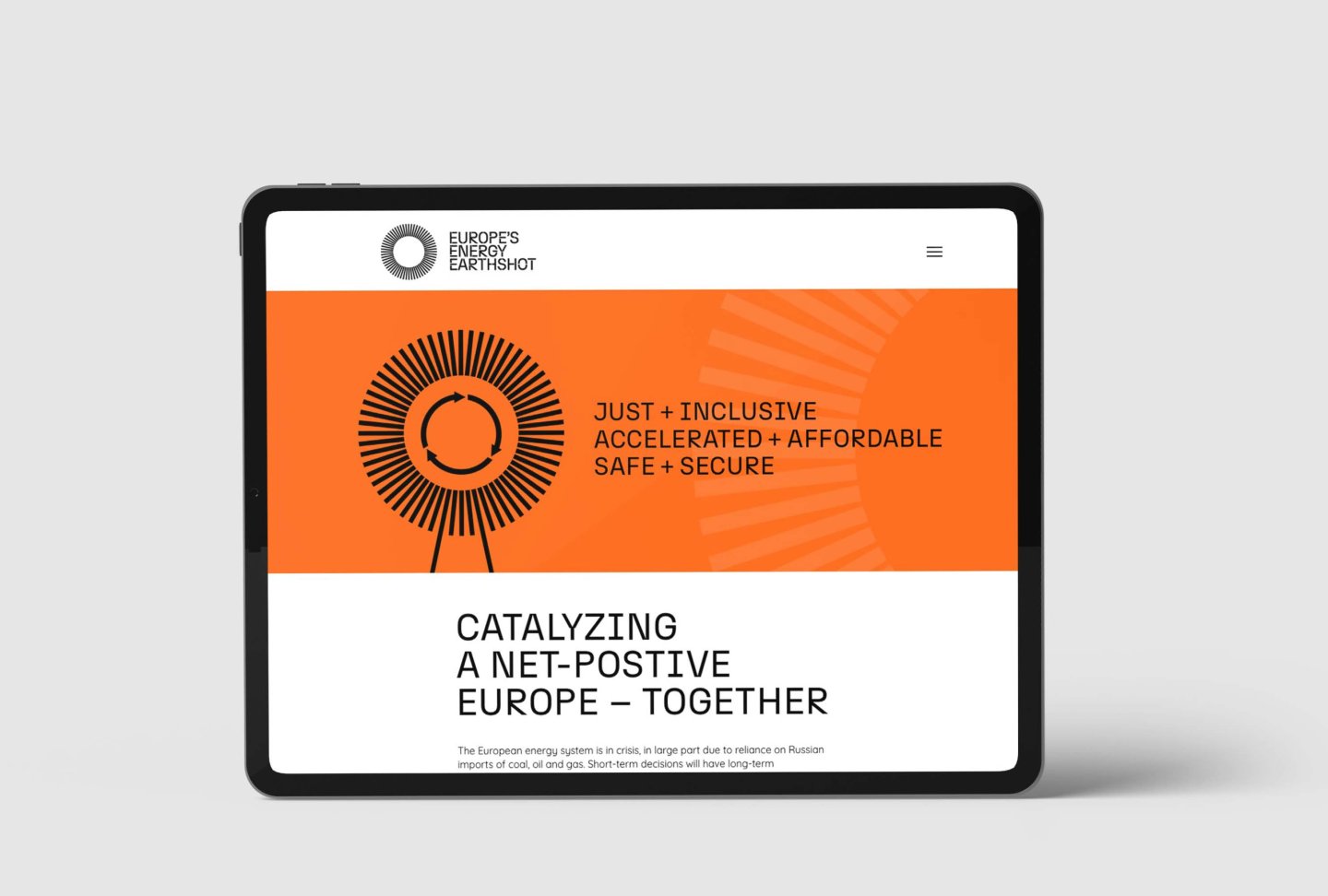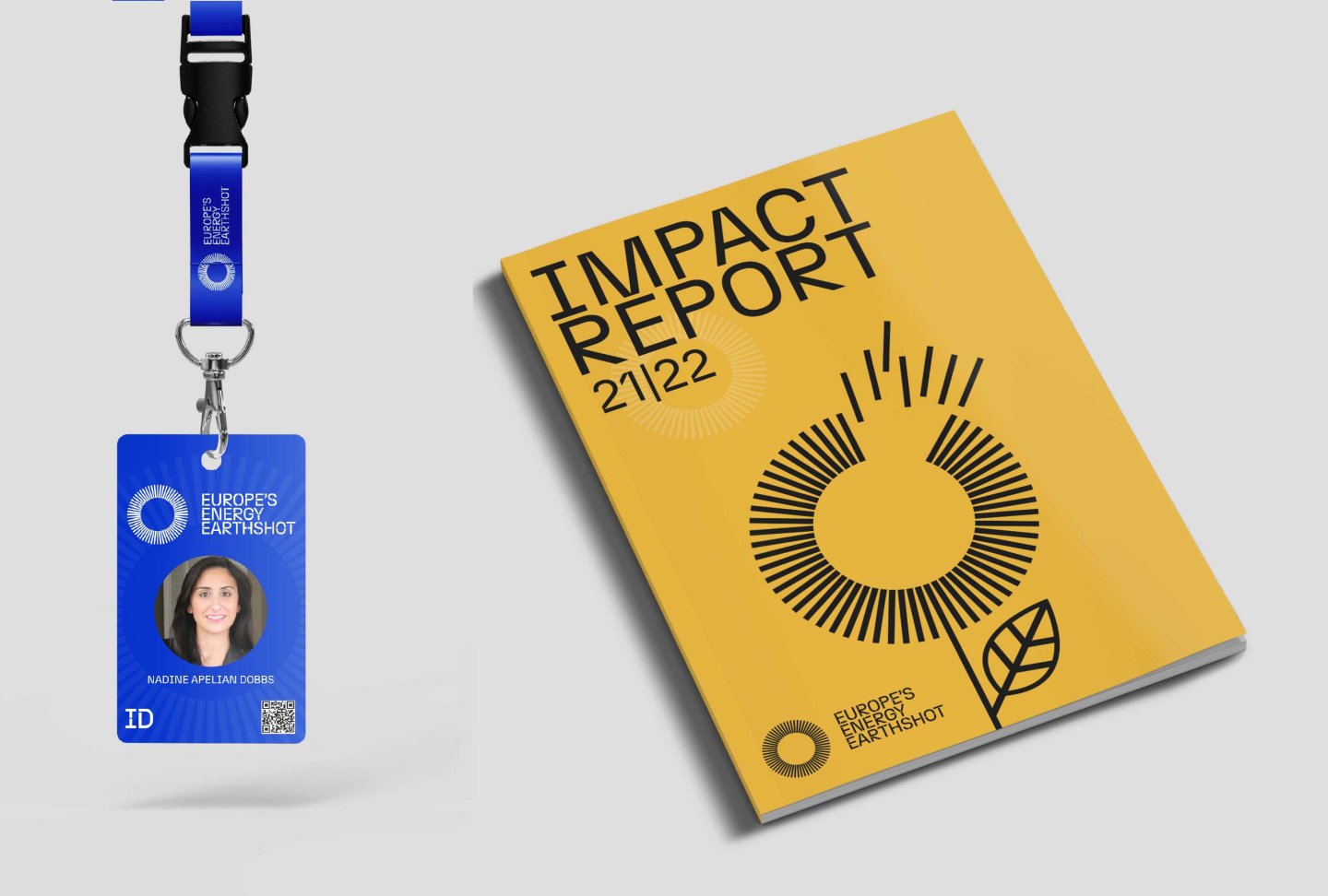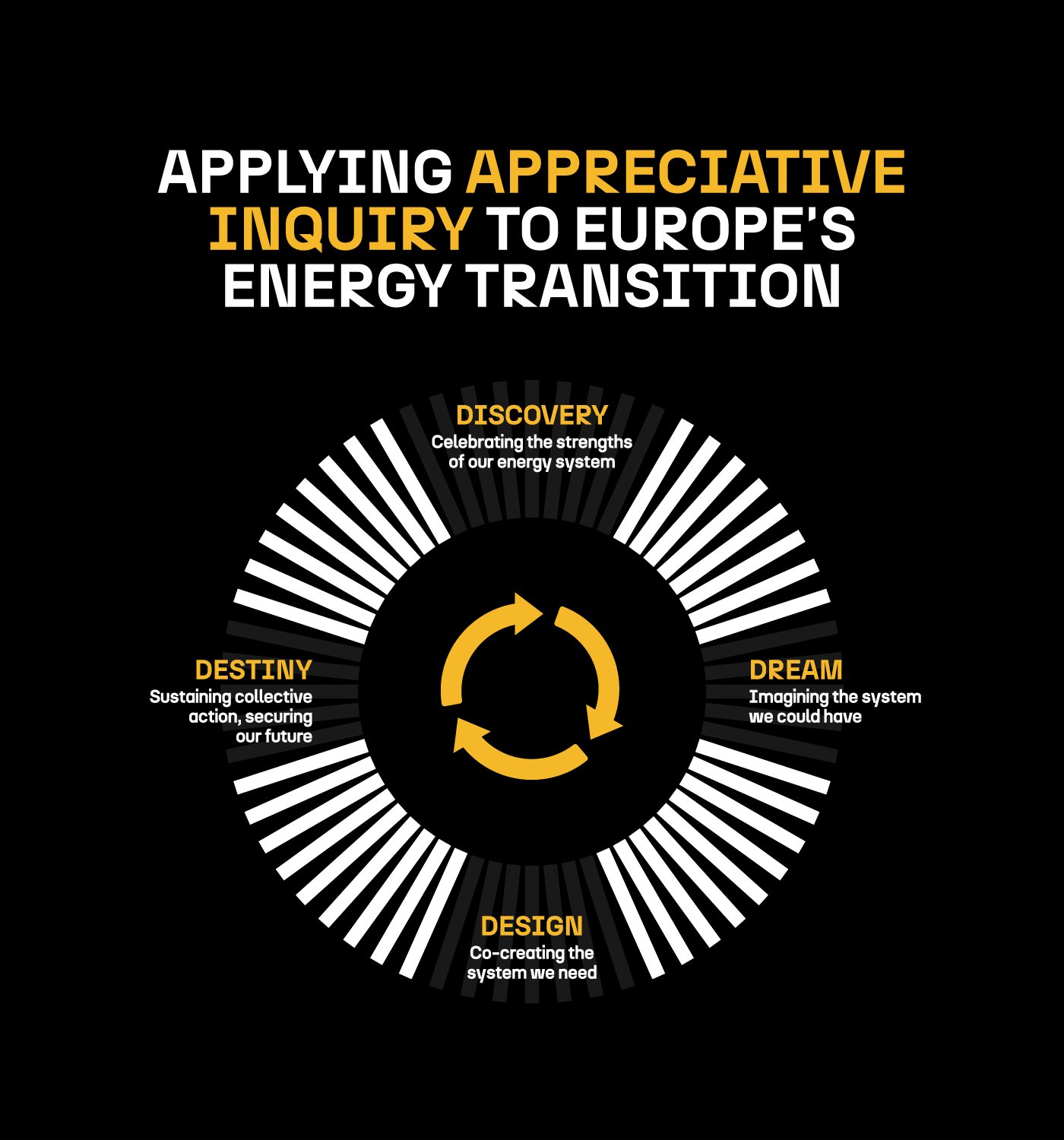 The three-day online event applied the principles of Appreciative Enquiry, which connects the strengths within a system to align and amplify them.
The goal was to yield tangible, actionable initiatives that could be adopted by the system and brought to life — leading to real, sustained impact and catalysing Europe's energy transformation.
We helped The B-Team to create a memorable and effective visual brand and messaging for the Earthshot event to raise awareness, and drive attendance.
We wanted the identity to live on beyond the event, and be able to deliver follow-up stories – to help keep the momentum of change and transformation going.